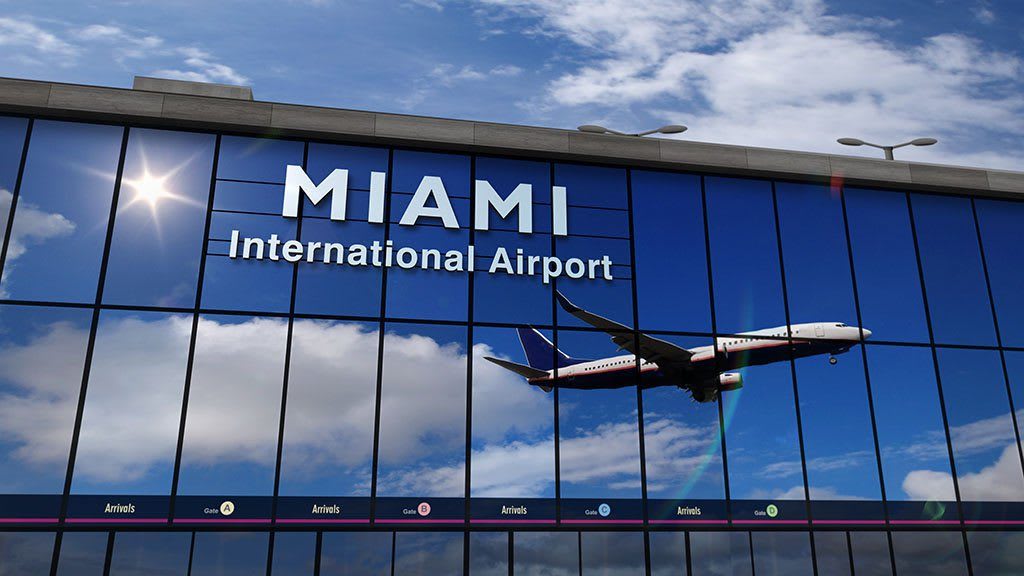 Miami International Airport (MIA) became the busiest U.S. gateway for international passengers while retaining its position as the busiest for international freight in 2021, according to preliminary 2021 airport rankings published this week by Airports Council International
(ACI).
MIA welcomed more than 13 million international passengers in 2021, moving it from second place in 2020 to the top ranking in the U.S. and 11th place in the world. MIA remained the busiest airport in the U.S. and the ninth busiest in the world for international tonnage handled, at more than two million metric tonnes.
The global gateway is also now home to the ninth-busiest airfield in the world, with a total of 387,973 takeoffs and landings by passenger and cargo aircraft in 2021, for a 54 percent increase over 2020, the largest increase among the 10 busiest airports worldwide. MIA's ninth-place finish is its highest global ranking in aircraft operations in decades, and a giant leap from 24th in 2020 and 30th in 2019.
MIA finished 2021 with a total of 37.2 million passengers, which was twice its total of 18.6 million in 2020. The global gateway also handled 2.7 million tonnes of freight in 2021, shattering its previous record of 2.3 million tonnes in 2020 by 17%, for its second consecutive year of growth.
Source
If you're thinking of selling and are curious about the value of your home in today's evolving real estate market, contact Rebeca Castellon Group today. We would be happy to provide you with a no-pressure home valuation and help you reach your real estate goals!